So, I guess beauty really is in the eye of the beholder. The Rogers School Re Use Commit­tee is in love with that building. I'm trying, really I am, and maybe it's the time of year, but all I see is a spooky old building that would be great for a horror film. 
Now…that basement…oh yeah, Vincent Price would love that place.
I'm going to post up a few more pictures on Facebook so people can decide for themselves. I only had room for a couple here. See page 12 for that.
Speaking of movies…
Alyssa Botelho shared her latest short film with us (page 13). Unfortunately, if you missed it, you'll have to wait about a year before it's released to the public. I'm not giving away any secrets, either. It's a very professional effort, and was lots of fun to watch with everyone at town hall. So…if this is what she's doing for school, just imagine what she'll be doing when she's a full time pro. 
Kids Fest is this weekend. It's the first one from the Office of Tourism (see page 4 for details). The weather is perfect for all kinds of outdoor stuff right now. It'll be getting cold soon, though, so take advantage while you can. 
Then….
The Halloween stuff starts!
Our Halloween Trail issue will be on 10/21 this year, to give you plenty of time to get a copy and find all the houses. Please let us know ASAP if you want your spooky yard included. See ad on page 3 for details. 
The happenings pages are really picking up with a good mix of indoor and outdoor events. But, events aren't only on pages 5, 8, and 9, they're spread throughout the paper. So make sure you look through it all. And be sure to note who our advertisers are so you can tell them you saw their ads in the Neighb News. Until next week then, see ya,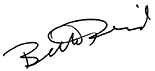 •••
Click here to download the entire 10/7/21 issue: 10-07-21 RogersSchool
Support local journalism, donate to the Neighb News with PayPal.