Phew! It's a good thing Santa has Christmas magic or he would not have been able to be every­where around here this weekend. And he was everywhere. Wow.
See page 12 for his Fairhaven visit, page 13 for his Acushnet visit, and page 11 for his upcoming visit next week. 
I got my booster! See page 8 for some walk-in clinics where you can get yours (or your first shot…or second shot). It's easy peasy. I got mine at the Pilgrim Hall walk-in clinic. See page 7, and page 8 for this weekend's clinics. 
If you're anti-vax…ah…don't waste my time and I won't waste yours. I don't care why. Just don't breathe on me. 
K9 Blue and his handler graduated from the narcotics detection academy last week. Blue will also be trained to track missing people. See page 18 for that.
We also have some meeting coverage this week. See page 4 for BPW, 16 for Acushnet Selectboard, and page 3 for Fairhaven Select Board.
Speaking of Select Board: I really want to assure people that, contrary to certain terminology from one of our favorite old-timers, Fairhaven Select Board member Stasia Powers is, indeed, a full-grown adult woman and not a girl. Really. I've met her. I will swear to it in a court of law if necessary.
Our Happenings pages (5, 8, 9) are filled up with holiday happenings. Things are picking up in these parts. Not quite back to normal, no sing-along at town hall this year; Santa events were outside. But, we're getting there. Now if you ridiculous anti-vaxxers would just…oh, forgetaboutit.
One more thing. NEXT week is our last issue of the year. So if you have any events to list, you need to get them in right away. 
There's more in here, of course. You'll have to thumb through and see for yourself.
Please be sure to notice who our advertisers are and let them know you saw their ads in the Neighb News.
And, while you're in a giving mood this holiday season, please remember your favorite local newspaper. We appreciate any help you can give. Until next week then…see ya,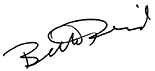 •••
Click here to download the entire 12/9/21 issue: 12-09-21 BenoitSqSanta
Support local journalism, donate to the Neighb News with PayPal