Well that was a slap in the face, huh?
The Town Administrator Screen­ing Committee made a good faith effort to pick finalists for the TA position. They nar­rowed the field from 39 applicants to three finalists. The consultant asked good questions, showing a good faith effort, too. Bob Espindola asked several questions of each candidate. Dan Freitas asked a couple of questions, one that he attributed to Keith Silvia. And Mr. Silvia only asked when each candidate could start the job. One would hope he is not hinging his decision about the most important position in town on whether or not a top candidate can start right away or in two months.
That is so short sighted. 
But, alas, it appears it wall for naught. Because after all that, and by "that" I mean the Screening Committee's months of work, the consultant's work, the 3+ hour meeting, Mr. Silvia insisted that interim TA Wendy Graves be granted an interview. Why Mr. Silvia waited until the end of the meeting is a mystery (it was too late to call him). But, it seems to me he could've said something at the last meeting when they first mentioned the three names. He knew then that she was not on the list.
This is getting so tiresome.
See page 13 for the story, and a summary of what each candidate said. It was a long meeting, though, so if you want all the questions and all the details, you'll have to watch it.
We have races! (See page 12.) It appears we will have four contested races this year. But, there's still some time for candidates to change their minds, so, until 3/3, it's not for-sure for-sure, y'know?
So, that reminds me. Candidates, get your state­ments in ASAP. This Friday, 2/19, is the deadline for your free PR. See page 3 for details.
There's more good stuff in here, of course. Please thumb through slowly and notice who our advertisers are so you can tell them you saw their ads in the Neighb News.
Until next week then…see ya,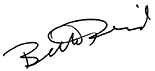 •••
Support local journalism, donate to the Neighb News with PayPal.
Click here to download the entire 2/18/21 issue: 02-18-21 WaterFreeze