Well, that didn't last long. Fairhaven's relatively new flag policy was rescinded. Mr. Freitas got his little feelings hurted on Facebook. Mr. Bueno was mean to him. Sniff sniff. 
See page 4 for the Select Board story from this week.
In response to the board's refusal to fly the Pride flag, residents are holding an event this Sunday (see page 3); and some wiseguy painted the crosswalk in front of Town Hall with the rainbow colors.
GAWD, I love this town!
There will be fireworks this year (see page 6), but no Homecoming. Hopefully, that will be back next year. Meanwhile, feel free to visit the Huttleston Marketplace (see page 5 for listing).
Alltrust Credit Union is officially the new name of the former SMCU. The organization is heading towards growth, and needed a new name to do it. See page 17 for details on a change in one of Fairhaven's oldest businesses. 
We have the other half of the Town Meeting story this week (see page 24); and BPW on page 26.
Our cover story is a fun one (page 16). Learn about life in the 1700s all summer long. 
This issue will do it for us for a couple of weeks. We are now officially on our summer break. We will not publish on 7/1 and 7/8. We'll be back on 7/15.
Meanwhile, keep this copy handy so you can check out the happenings on pages 5, 6, 7, and other events throughout to keep you busy until we get back. 
And then? The recall election is still on for 7/26. So when we get back I suspect the election will be heating up. Oh…reminds me. Candidates night is this Tuesday, 6/29 (see listing on page 5). Be sure to watch it so you can learn about the candidates and make your choice to be on the Selectboard.
Make sure you tell our advertisers you saw their ads in the Neighb News. Until next time then,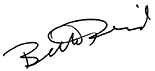 •••
Click here to download the entire 6/24/21 issue: 06-24-21 EarlyAmerican
Support local journalism, donate to the Neighb News with PayPal.