Hopefully, this will be the last video-in-lieu-of-a-parade that we will have in our lifetimes (see page 12). The Fairhaven TV people did a good job, though, putting together a presentation. They pulled some video from 2006. That was the first parade we covered. No one knew who I was or what the Neighb News was. I remember running up and down Main Street handing out business cards.
Now, it warms my heart when people recognize me. Hey, you even recognize Charlie, my Evil Little Sidekick. But he's cute, yes?
The weather made Memorial Day plans a bit of a bust for a lot of people. But it also made the seriousness of the day a little easier to remember. This holiday is a serious one, but it kicks off the summer, giving us reason to appreciate the days ahead.
Speaking of weather. Some wind, huh? See page 13 for some cool pictures of a couple of boats that ran aground. I know it's not cool for the owners, especially the one that actually sank. That hurts, big time.
We have some meeting coverage, too. Selectboard is on page 4 and BPW is on page 11. 
Today, 6/3, is also the last day to pull papers if you want to run for the Selectboard seat in the special election coming up. See page 22 for details.
The Office of Tourism has also announced that summer programs have started. See page 3 for that.
Next week is our special graduation issue. The school is sponsoring something similar to last year. We'll be publishing all the photos of the seniors, their class picture, and a bunch of ads from the parents and community wishing them a great send-off into the world. They've had a strange trip through high school to be sure. Let's hope things smooth out for them.
Get vaccinated! Do your part to get the world back on track.
Be sure to tell our advertisers you saw their ads in the Neighb News. Until next week then…see ya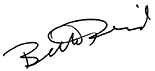 •••
Support local journalism, donate to the Neighb News with PayPal.
Click here to download the entire 6/3/21 issue: 06-03-21 MemDay