We're BAACCKK!
And we're less than two weeks out from the recall election (see page 19). 
We have candidate state­ments from the three who will be on that ballot (see page 17).
And we have three+ pages of letters from our readers, mostly about the aforementioned election and/or candidates (see page 13). In one of those letters, a candidate is singled out by name and rather forcefully, so I gave her the opportunity to respond. I know it gives her a little extra ink this week, but it's about the turf field at the high school and contains some pretty strong language. Because we are so close to the election, I thought I would let her make a statement now. I did NOT show her the letter. She will see it in this issue, just like everyone else. And, we have one more issue next week for the other two candidates to get some extra ink. 
Then, hopefully, the election will happen. 
Our cover story is about a quickly planned rally in front of Town Hall that was lots of fun, but also serious. In response to that foolishness from the same two Select Board members (heavy sigh) surrounding the displaying of the LGBTQ+ pride flag at town hall, a group of activists/agitators called for a response from the community. At least 150 people showed up. It was a great little event, especially considering how quickly it was put together. See page 16 for that. 
We have some meeting coverage in here, of course: See Acushnet Selectboard on page 11, Fairhaven Select Board on page 3, Fairhaven BPW on page 20.
I hope you all missed us during the last two weeks. I think my brain is back now that it's had a bit of a break from the deadline pressure. 
Meanwhile two weeks of no paper means two weeks of no revenue for us, so please consider a donation. If you like our little free sheet, please keep in mind that it is not free to produce. We can always use your help. And be sure to tell our adver­tisers you saw their ads in the Neighb News.
Until next week then…see ya,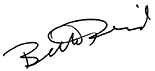 •••
Click here to download the entire 7/15/21 issue: 07-15-21 FhvnPride
Support local journalism, donate to the Neighb News with PayPal.