By Beth David, Editor
What is it with these people? Everyone needs a babysitter. The new Tree Warden took down 63 trees without any public hearings, no posting on the trees….nuthin'. He says it's legal because he had Eversource do it. 
I think not.
Really, guy, this isn't why you were elected. 
Now, if you don't know that and you watch the Select Board meeting (page 4), you're halfway through the agenda item before you even know what they're talking about. Nobody explains WHY they are talking to this guy. Then they just gloss it over…he said he won't do it again. Sixty-three big trees gone forever without any notice to the neighborhood or the public. 
And the Select Board just ho-hums it.
Here we go again…
I am SOOOOO excited that we'll have a five-person board (SOON, please). Maybe if there are five people, one of 'em will have some courage to stand up to this foolishness. Sixty three trees.
I think he should be fined for every single one.
Okay, let the you-know-what fly. I can take it. The question is, can our Tree Warden?
This weekend is the last Huttleston Marketplace (see page 5), so if you haven't gotten there yet this year, this is your chance.
Our cover story is a serious one this week. The 20th anniversary of the 9-11 attacks (see page 12). Acushnet has a great memorial. If you haven't seen it yet, you should take a ride out to the fire station in Parting Ways and check it out. It's also the 10th anniversary of the creation of the memorial. The Fire & EMS Department has been posting lots of pictures and information on its Facebook page about how it came to be created. So if you can, take some time to check that out.
Meanwhile, fall chugs along. Still hoping to get out fishing a couple more times!
Until next week then..see ya,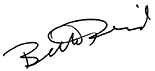 •••
Click here to download the entire 9/16/21 issue: 09-16-21 Acush9-11
Click here to download Planning Director Paul Foley's Presentation: 09-13-21 Foley_Trees
Support local journalism, donate to the Neighb News with PayPal.