By Beth David, Editor
Well, the events are starting to pick up again. This weekend we had the annual OLOA feast. People clearly were anxious to get back to some good old-fashioned partying. See pages 12 & 13 for story and pics.
Hurricane Ida sure beat the pants of Henri, huh? (See page 4). We got SOCKED with rain. Wow
I hope you have all recovered from whatever that storm threw at you. I hope your sump pumps all kept working and your roofs all kept you dry. Down on the Gulf Coast, they are still dealing with power outages and serious devastation.
The Huttleston Marketplace has only two more weeks to go, so if you haven't visited yet (see page 5), you'd better get to it. 
This weekend marks the 20th anniversary of the terrorist attacks. We have several stories in this issue about 9-11. The FBI is publishing a series on how the attacks reshaped the bureau (hint: they think it's a good thing). See page 22 for that.
The local United Way has also made suggestions for those who want to give back on 9/11 which is a recognzed National Day of Service. See page 17 for that.
And Acushnet is recounting the steps they took to create their 9-11 Memorial which includes a steel beam from the World Trade Center, an artifact from the Pentagon building, and stone from the Flight 93 crash site. See page 16 for that.
There are other events this weekend. Check out pages 5, 8, 9 for happenings all around the region.
Oh, we even managed to sneak in a couple of back-to-school pictures. Thank you to the parents for sending those (see page 19).
And, while you're looking around, be sure to notice who our advertisers are so you can tell them you saw their ads in the Neighb News. And, if you appreciate the local news, please, don't be shy, we accept PayPal (see below).
Until next week then…see ya,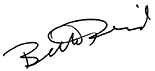 •••
Click here to download the entire 9/9/21 issue: 09-09-21 OLOA Feast
Support local journalism, donate to the Neighb News with PayPal.